Design & Technology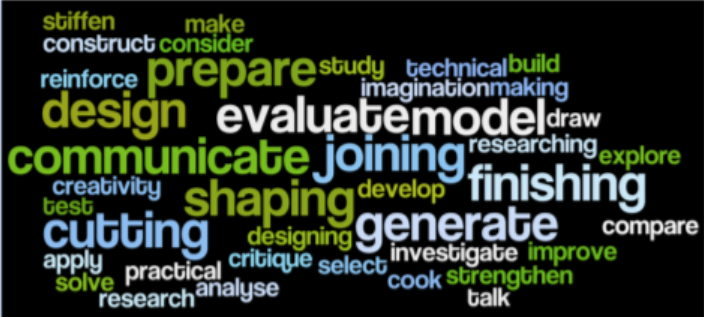 Design and Technology education involves two important elements – learning about the designed and made world and how things work, and learning to design and make functional products for particular purposes and users.
In Design and Technology, children acquire and apply knowledge and understanding of materials and components, mechanisms and control systems, structures, existing products, quality and health and safety.
Children are encouraged to be creative and innovative, and are actively encouraged to think about important issues such as sustainability and enterprise.
The design process for every product: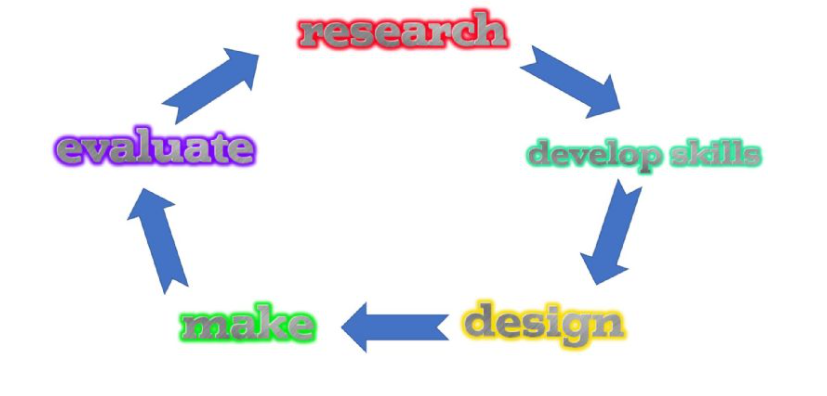 Intent:
We believe that high-quality Design and Technology lessons will inspire children to think innovatively and develop creative procedural understanding. Products are to be made for a purpose and individuality should be ensured in children's design and construction of products.
We deliver the Design and Technology curriculum in two strands: Designing and Making and Cooking and Nutrition, however more emphasis is given on creating 'innovative' products in KS2. At Kingswood Primary Academy we teach the importance of making on-going changes and improvements during the making stages of our innovative designs. We look into seasonality of ingredients and how they are grown, caught or reared and introduce the use of computing and coding of products in KS2, researching key events and individual designers in the History of Technology.

Implementation:
Our curriculum is progressive throughout the whole school. It is based upon the 2014 Primary National Curriculum, which provides a broad framework and outlines the knowledge and skills taught in each Key Stage. Our teachers use a thematic approach to learning in order to build our curriculum, alongside our progression of knowledge and skills document to plan lessons.

A rigorous monitoring system is in place, whereby our Curriculum lead for Design and Technology monitors the medium term planning to ensure that all aspects of the Design and Technology Curriculum are covered.

Classroom environments reflect the topic the children are learning, which then immerse the children in relevant vocabulary as well as visual stimulus for their learning

Design and Technology is an inspiring, rigorous and practical subject, requiring creativity, resourcefulness, and imagination. Pupils design and make products that solve real and relevant problems within a variety of contexts. It is a cross - curricular subject that draws upon subject knowledge and skills within Mathematics, Science, History, Computing and Art. Children learn to take risks, be reflective, innovative, enterprising and resilient.

Impact:
We measure the impact of our curriculum through the following methods:
Annual reporting of standards across the curriculum.
Marking of written work in books.
A reflection on standards achieved against the planned outcomes.
A celebration of learning for each term which demonstrates progression across the school.
Pupil discussions about their learning; which includes discussion of their thoughts, ideas, processing and evaluations of work.