Dates for the Diary

We aim to keep all parents and carer informed about forthcoming events and special dates. They are updated throughout the year and added to our interactive calendar.
Please find below the latest list of key dates and events for this academic year.
Key Dates 2023-2024
Autumn 1
Monday 4th September – Training Day
W/B Monday 11th September - Reception children start - in either am or pm.
Monday 18th September – Y6 Condover Trip
W/B 18th September – Reception children start full-time
Tuesday 26th September – Parents Phonics Workshops 2.00pm & 2.30pm
Thursday 28th September – Parents Phonics Workshops 9.00am & 9.30am
Tuesday 3rd October – Parents Maths Workshops 2.00pm & 2.30pm
Thursday 5th October – Parents Maths Workshops 9.00am & 9.30am
Tuesday 10th October - Parents Evening - 4pm -7pm
Wednesday 11th October - Parents Evening – 3.30pm - 6pm
Wednesday 11th October – Whole school panto – Jack & Beanstalk
W/B 16th October – Parents' Open Sessions (Reading) – days and timings tbc
Thursday 19th October school closes to pupils for Half Term
Friday 20th October – Training Day
Autumn 2
Monday 30th October – school reopens for pupils
Monday 13th November – Anti-bullying week – Odd Socks Day
Friday 17th November – Children in Need Day
Friday 1st December – GAT Training Day
Tuesday 12th December – Christmas Dinner Day – tbc
Wednesday 13th December - EYFS/ KS1 Christmas Performance (am)
Thursday 14th December – EYFS/KS1 Christmas Performance (pm)
Tuesday 19th December – KS2 Christmas Carol Concert – 9.30am and 2.30pm
Wednesday 20th December – school closes for Christmas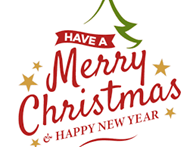 Spring 1
Thursday 4th January - Training Day
Friday 5th January – Training Day
Monday 8th January – School reopens to pupils
W/B 12th February – Parents' Workshare Sessions (Maths) – days and timings tbc
Friday 16th February – school closes for Half Term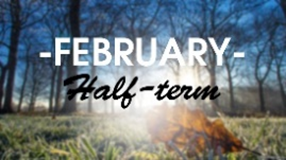 Spring 2
Monday 26th February – School reopens to pupils
Thursday 7th March – World Book Day
Tuesday 12th March- Parents Evening; 4-7pm
Wednesday 13th March- Parents Evening; 3.30-6pm
Friday 15th March – Red Nose day – tbc
Thursday 28th March – school closes for Easter

Summer 1
Monday 15th April – school reopens to pupils
W/B 22nd April – Parents' Workshare Sessions (tbc) – days and timings tbc
Monday 6th May - Bank Holiday
Monday 13th May - Thursday 16th May - KS2 SAT's Week
Friday 24th May – school closes to pupils for Half Term
Summer 2
Monday 3rd June - school reopens to pupils
Monday 3rd June- Multiplication Testing x 2 weeks
Friday 7th June – Wizard of Oz production and class workshop
Monday 10th June - Phonics Screening Week - Year 1
Tuesday 25th June – Reception New Intake Evening
Tuesday 9th July – Sports Day
Thursday 11th July – Reserve Sports Day
Friday 12th July – Transfer Day – tbc
Friday 19th July - Reports to parents
Monday 22nd July – Y6 Leavers Event 4.30pm
Tuesday 23rd July – school closes for Summer