Nursery Consultation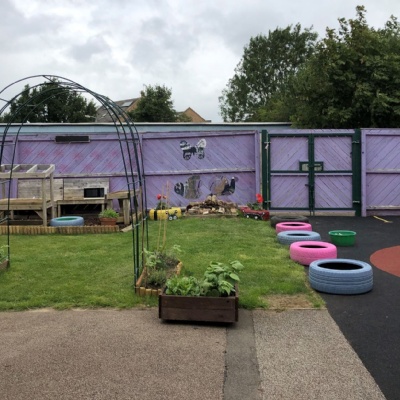 12th April 2021
Dear Parents and Carers,
Re: Proposal to amend the age range at the Kingswood Primary Academy
I am writing to inform you that we are consulting on a proposal to change the age range of Kingswood Primary Academy from 3-11 years to 4-11 years (removing the provision of Nursery at the Academy) as of 1 September 2021.
As part of this proposed change, we are undertaking consultation. This consultation period is an opportunity for stakeholders and interested parties, such as parents and staff to submit their views on the proposal and how any subsequent process can best be managed.
As an Academy, we greatly value our school community and are committed to working with you to ensure your views are considered in the Academy's plans for the future.
Please find below, further details about this proposal and how to share your views.
Background to the proposed closure
Due to persistently low numbers of children attending, we have taken the difficult decision to propose the closure of the school-based nursery provision at Kingswood Primary Academy.
Despite our best efforts to promote the Nursery over the last seven years, the Academy has seen a steady decline in the number of children attending. With a large variety of nursery provision in the area, as well as the national trend of low birth dates, local data suggests that this will continue to be the case for a number of years to come. 
The proposed plan
To address these persistently low Nursery enrolment numbers, the Academy proposes it closes this provision from 31 August 2021.
Ensuring all pupils have access to the best possible education and opportunities continues to be the Academy's top priority, which is why, with the support of Greenwood Academies Trust, we are able to offer any current Nursery children a place at The Trust's Hazel Leys Academy from September 2021.
Hazel Leys Academy is located on Gainsborough Road, which is a very short distance from Kingswood Primary Academy. It is also under my leadership and has an excellent Nursery provision.
Impact on Staffing
Please be assured that changing the age range and closing the Nursery will not have any effect on staffing at Kingswood Primary Academy, as all the current Nursery staff will be redeployed within the Academy.
Consultation
The consultation period will last for four weeks and will commence on Monday 12th April 2021 at 9am and end on Friday 7th May 2021 at 5pm, and we look forward to receiving your views.
How to give your views
Your views are very important to us and we look forward to receiving them. To give your views you can either email, telephone, or write to us using the address at the top of this letter.
Unfortunately, due to Covid-19 we are unable to offer a public meeting, however, please do let us know if you have any questions or concerns to raise by using the above methods.
Information and updates will be posted on the www.kingswoodprimaryacademy.org and www.greenwoodacademies.org websites under the news sections.
Decision-making following consultation
Following the consultation period and consideration of any responses, Greenwood Academies Trust will submit a Significant Change proposal to the Department for Education (DfE) which will require approval from the Secretary of State for Education.
If you have any queries, please do not hesitate to contact us.
Yours sincerely

Mrs Chrissie Barrington
Executive Principal
Kingswood Primary Academy & Hazel Leys Academy